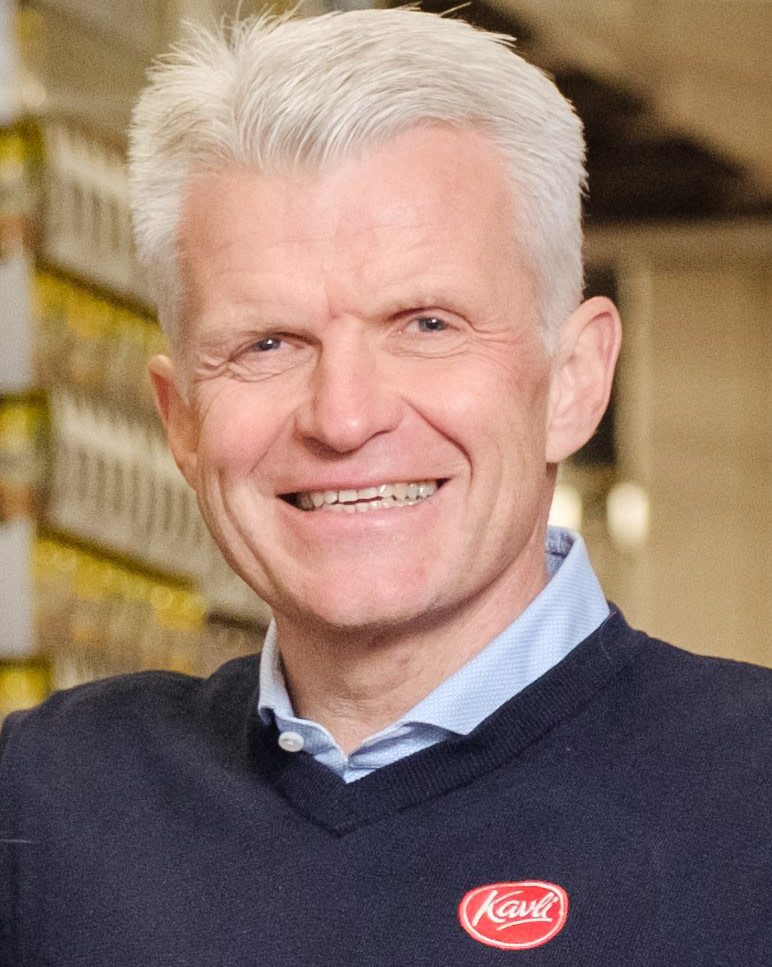 Erik Volden steps down as Kavli CEO
30. 11. 2020.
Bergen, 30. November 2020 – Erik Volden (59) steps down as CEO for Norwegian-based foodstuffs company Kavli in the first quarter of 2021.
Erik Volden has been leading the company for nearly 16 years, over a period of time that has been characterised by considerable growth and enhanced donations to the charitable Kavli Trust.
"I have held many top leadership positions, but my years at Kavli have definitely been the most meaningful. After all, this is the only Norwegian owned food company to donate all its profits to support charitable causes. This for me has made the leadership role unique."
More than 11 million US dollars a year to good causes
The group is fully owned by the Kavli Trust, which every year shares out millions of $ to charitable causes, research and culture. With Volden at the helm, the annual donations from the group to the Trust have grown from just over $2 million to around $11 million. This is linked to the company nearly tripling its turnover in the past 15 years – from $144 million in 2005 to over $443 million in 2020.
"This positive development is first and foremost thanks to the contributions from extremely talented and hard-working colleagues. I have been particularly lucky with the people I have been given the pleasure to work with. The company's objective to give its profits to good causes creates a very special drive which the group has benefitted from a lot," says Volden.
Ready for a change of generations
Volden informed the board over the summer this year that he wished to step down as CEO in 2021, but would await his final retirement until a new leader was found.
"I have had this role for a long time and feel the group has entered a phase where a generational change is right. Kavli has every chance to see solid growth in the years to come, but it is important to add some new energy and new thinking," he says.
Volden has held various top leadership positions in the food and drink industry since his mid-30s and has leadership experience from major companies including Coca-Cola and ICA before joining Kavli as CEO in 2005.
As soon as a new leader is in place, he will begin focusing on consultation and other boardroom activities. He will also take a seat on the Kavli Trust board from spring 2021.
"I greatly appreciate the opportunity to maintain a close relationship with the Trust and not least to be able to follow the charitable work even closer," says Volden.
"The Kavli board very much appreciates the Kavli Trust's development during Erik's leadership and see him as being very qualified to participate in the foundation's work," says the Kavli Trust's chair Aksel Mjøs.
A good foundation for continued growth
The Kavli group has operations in Norway, Sweden, Finland and the UK, and is best known in Norway for Kavli soft cheeses and the Q-Meieriene products. The latter are among the products that have seen solid growth over the past ten years and they now make up nearly half of the group's turnover.
"Under Erik's leadership the Kavli group has not only become considerably bigger and more profitable, but it has also become a company that succeeds with developing products which consumers in all the Kavli countries appreciate. Erik has done a great job and when he now has made this decision, it is good to know that he leaves behind him a solid and forward-looking company," says Finn Jebsen, chair of Kavli Holding.
"The board is well underway with the process of finding Erik's successor and we believe this will be concluded relatively early in the new year."
For more information, please contact:
Finn Jebsen, chair of Kavli Holding, telephone +47 9244 7600
Erik Volden, CEO of Kavli Holding, telephone +47 4760 2200