The Board of Kavli Holding consists of eight people with strong knowledge of the food industry.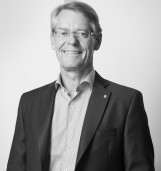 Finn Jebsen
Finn Jebsen has been chair of Kavli Holding since 2006. Currently self-employed, he has 25 years of experience from the Orkla group, where his executive roles included serving as CEO. He is chair of Kongsberg Gruppen, deputy chair of KLP and a director of such companies as Norsk Hydro, Awilhlemsen Management and Berner Gruppen. Mr Jebsen has an MSc in business from the Norwegian School of Economics and Business Administration (NHH) in Bergen and an MBA from the University of California at Los Angeles (UCLA).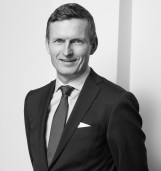 Frank Mohn
Frank Mohn CEO of the industrial company W. Giertsen in addition to serving on several boards. Mr. Mohn has previously served as CEO of Rieber & Son, the branded food company acquired by Orkla ASA in 2013. Prior to this Mr. Mohn held various leading positions in Jotun ASA, the multinational paint and coating producer. He holds a Master of Science degree in Business from The Norwegian School of Economics (NHH).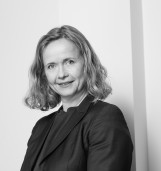 Lise Hammergren
Lise Hammergren was elected Board Member of Kavli Holding in 2015. She currently holds the position as Executive Vice President at BI Norwegian Business School. She has previously held positions as Marketing Director at Lilleborg, Director Orkla Brands Marketing and Sales, Assistant Director at Schibsted and European Brand Manager at Unilever. She has been a member of the board at Orkla Finans Kapitalforvaltning ASA, Adresseavisen ASA and Stenersen Forlag AS. Lise holds a Masters of Science degree in Business from The Norwegian School of Economics (NHH).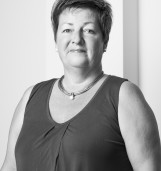 Eli Kverneland
Eli Kverneland was elected to the board of Kavli Holding AS in 2009. She served as a director of Kavli Norway from 2007 to 2011. After completing her education, Ms Kverneland spent 10 years in sales/PR with the Kverneland group. She has been administrative secretary at the Jæren division of Q-Meieriene AS since 1998.
Ulrika Dellby
Ulrika is today working fulltime as board member of several boards, after a long period as active co-owner of a Swedish investment company. She has previously worked as partner in the Boston Consulting Group (BCG) and as CEO. She has an extensive board experience from a wide range of companies and organizations. Through her professional career she has gained a good knowledge of the fmcg and retail industries. Ulrika is a Swedish citizen and resides in Stockholm. She holds an MBA from the Stockholm School of Economics (SSE).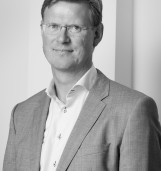 Aksel Mjøs
Aksel Mjøs served as a director of Kavli Holding AS in 2002-03 and was re-elected in 2007. He has been a trustee of the Kavli Trust since 2003 and chair of the trustees sice 2013. With a PhD in economics from the Norwegian School of Economics and Business Administration (NHH), he is currently Associate professor at the Norwegian School of Economics, Department of Finance. Dr Mjøs was previously CEO of DnB Kapitalforvaltning, chair of Vital Eiendomsforvaltning and Vice President of Morgan Stanley in London.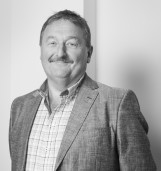 Rune Nyheim
Rune Nyheim has been a director of Kavli Holding AS since 1997 and was a director of O. Kavli from 1995-97. He served as factory manager at O. Kavli until October 2011, when he took over the job of total productive maintenance (TPM) manager at Kavli Norway. He has taken a number of courses related to his previous and present posts with Kavli.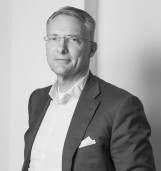 Dag J. Opedal
Dag J. Opedal has been CEO of Orkla ASA from 2005 - 2010. He has also held leading positions within Norgesgruppen ASA, the leading food retailer in Norway – as well as with Ferd Capital. Opedal is for the time being board member of several companies and combines this with various advisory roles. He holds a Masters of Science degree in Business from NHH in Bergen, and an MBA from Insead.